A Group Dedicated to Trauma Care, Prevention, and Education
Colorado Trauma Coordinators, Registrars, and Trauma Advisory Council Coordinators began a journey towards developing a statewide network for trauma care, injury prevention, ongoing education, research, and the evolving statewide trauma system in 1999 when we established Colorado Trauma Network, Inc.

Our mission is to promote the optimal care of the injured patient in Colorado through injury prevention, education and participation in the statewide trauma system

CTN Meetings are held on SEMTAC Committee Day at the Colorado Department of Public Health and Environment (CDPHE) from 1100 to 1300.
National Injury Prevention Day, November 18, 2022
National Injury Prevention Day is designed to raise awareness about the burden of injury and violence and the need for change. It is dedicated to educating and empowering communities to make a difference in work toward reducing injuries and deaths. The Injury Prevention Subcommittee wanted to start by educating the community about what injury prevention is and why it's important. Committee members interviewed participants across the state who attended an injury prevention program in the past 6 months. The goal was to determine the impact of those programs, how they make the community a safer place, and what motivates individuals to live an injury free life. The committee will be showcasing the community's response throughout the month of November.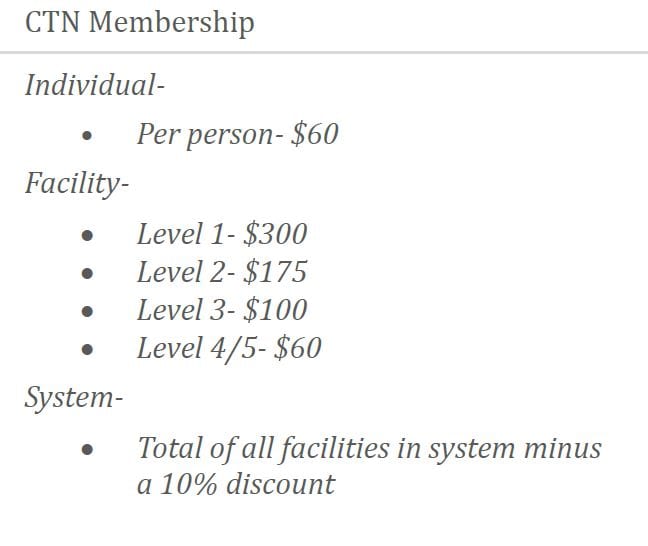 Make checks payable to: 
Colorado Trauma Network, Inc. 

Send payments to:
CO Trauma Network, C/o Valorie Peaslee
25704 CR 54 1/4
Kersey, CO 80644
Career Opportunities
Email posting to angela.vasilatos@uchelath.org