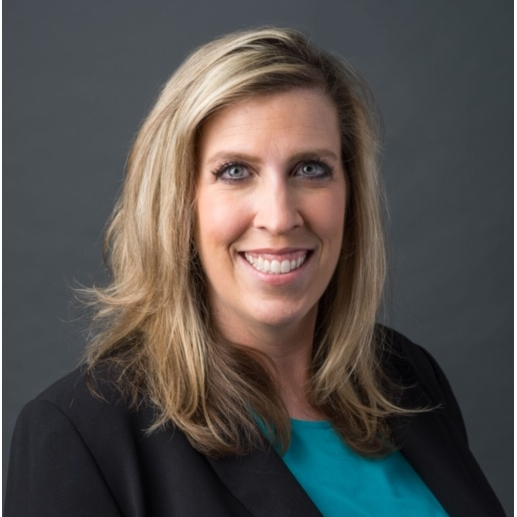 Heather Finch
Chair CTN Awards Sub-Committee
Trauma Program Manager UCHealth Memorial Hospital (719) 365-5554 Heather.Finch@uchealth.org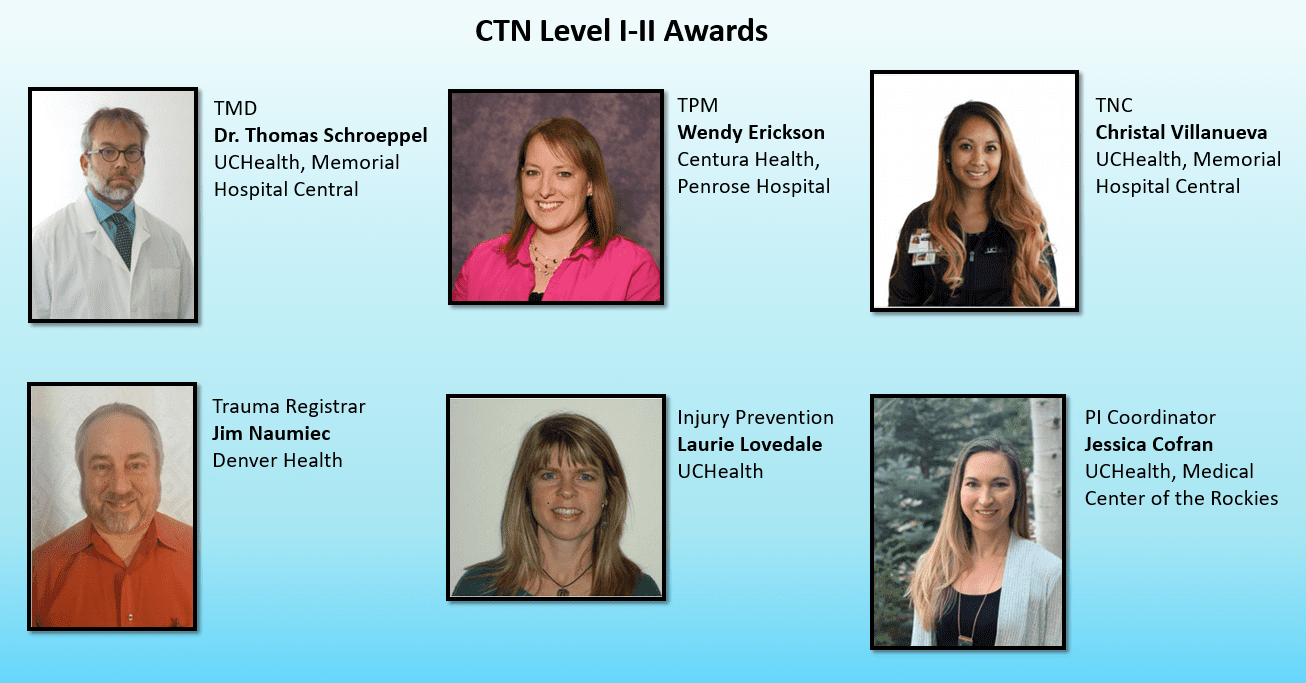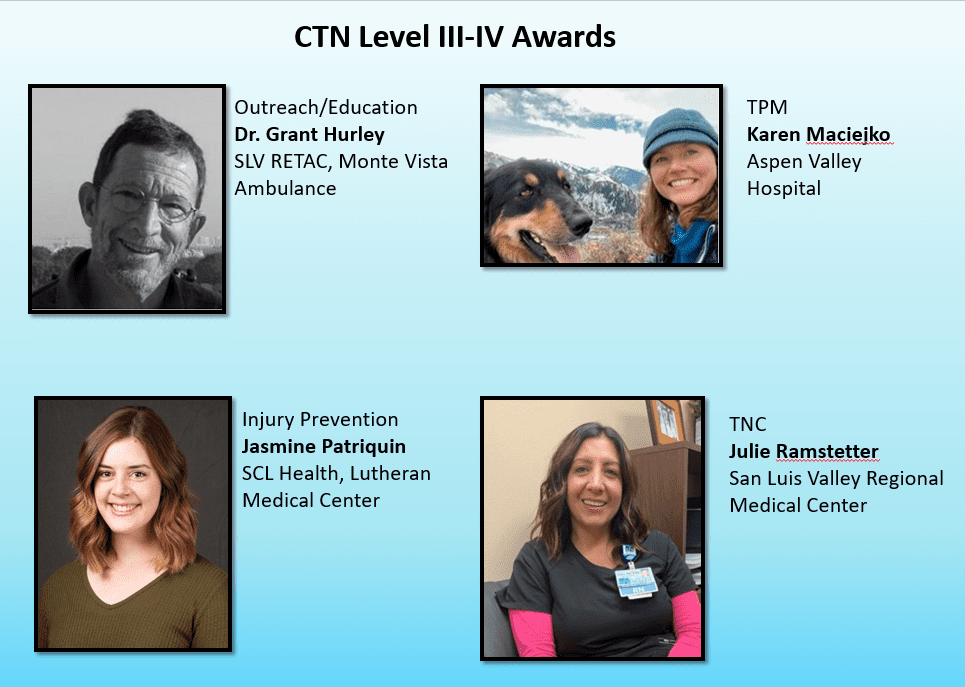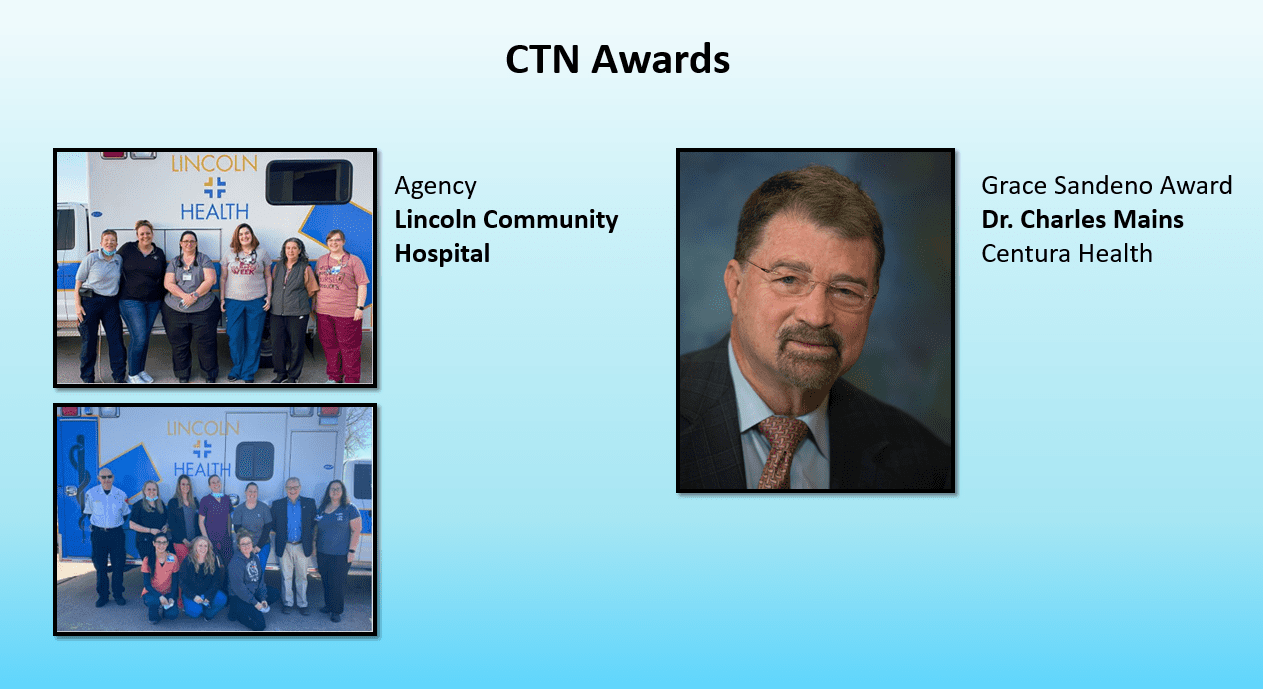 National Certification Recognition
The awards committee is looking for members of the Colorado trauma community who have obtained a first time certification between 4/1/21 to present (CEN, TCRN, CCRN, CAISS, CSTR, etc.)  Submit your name or your coworkers name, facility, role and certification obtained to the awards committee by emailing Heather Finch at Heather.Finch@uchealth.org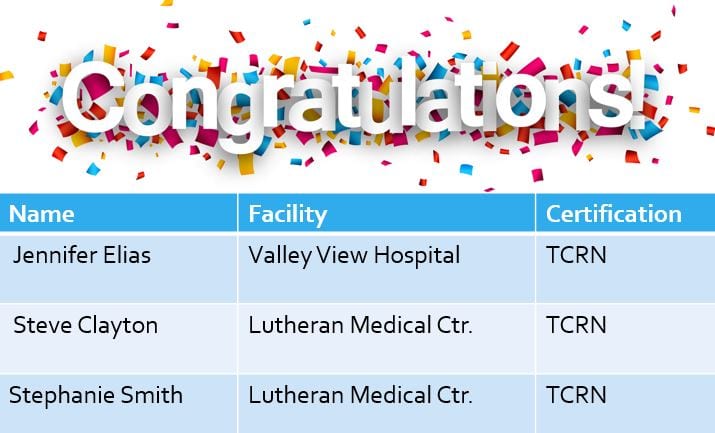 GENERAL CRITERIA:  Nominees for an award must be affiliated with an acute care Trauma Facility in the state of Colorado All award categories nominations should reflect a significant contribution in the delivery of trauma care during the past year.  This may include but not be limited to a single event or an accumulation of events that demonstrate the dedication and commitment of the individual or agency to improving quality patient care, or trauma systems development during the past year.  While there are defined category sections, nominations are meant to be inclusive and not restricted to an official title. Nominations will be accepted via nomination website link only.
NOMINATION SUBMISSION DATE:    Nominations must be received by online submission by February 7th of the award year.  (CLICK Here to submit)
AWARD NOTIFICATION DATE:  Award finalist nominees will be notified by the CTN Awards Committee Chair as soon as possible (by March 1st).
AWARD PRESENTATION DATE:  Awards will be presented during the annual Spring CTN conference.
Local and National Awards